A Flourishing Year
Posted Dec 28, 2017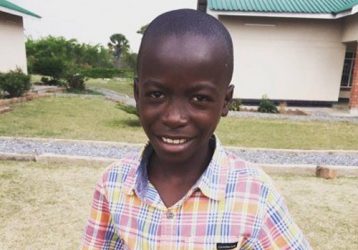 Reaching Out & Giving Back
In 2017 we focused a lot on community outreach. Our community outreach team goes out into poor communities at least twice a month to provide counselling, distribute donations, and show their support to vulnerable children and families. This program has proved to be very beneficial to those in need. We also encourage the children in our homes to be involved in order to understand the importance of giving back to those that are less fortunate. Additionally, it is through some of these outreach visits that we identify children in critical need of intervention and support.
Highlight!
One of the most exciting highlights of 2017 was the intake of three new boys: Patrick, Marvin and Francis. These three boys joined the family in November 2017 and have since been transitioning well. We are very glad to have them with us!
New Developments
On top of developing our Mercy Touch Business Enterprises, we are in the process of establishing the "Sandra Butters Taizya Christian Academy". This development is still in its early stages and we will keep you updated on further developments!
Congrats To Our Graduates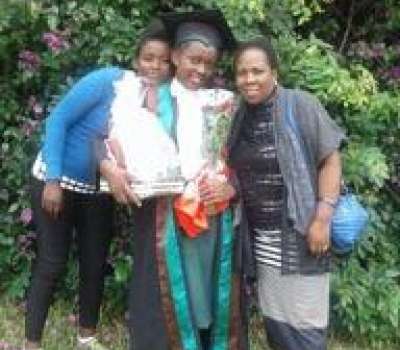 Each year-end marks the end of the high school journey for some of our children. We would like to highlight specifically the graduation of Martha who has been a part of our Mercy Touch Girl Project since it was launched. Martha completed school with outstanding results and has the goal of becoming a Medical Doctor. She has overcome many challenges over the years and is therefore very proud of her significant accomplishment. Martha always expresses her deep gratitude for the encouragement and support that Mercy Touch has given her. She could not have done it if it weren't for the help of our Mercy Touch donors and supporters. Thank you on behalf of Martha!

Christmas At Mercy Touch
Christmas is so much fun at Mercy Touch. We have family time, fellowship, dancing, and also give back to other communities or organizations that could use the extra support during the season. During the feeding program we throw a party for the community children and their caregivers so they can enjoy Christmas too!
Thank You & Happy New Year!
In following our newsletters and updates, you can see that 2017 has been a year full of activities and new developments. We are grateful for all your support and encouragement. As usual, we request that you join us in praying for all the hardworking staff and volunteers that make this ministry possible. Please pray for continued support and wisdom as we expand our ministry. From all of us at Mercy Touch, we wish you a Prosperous New Year!
Mercy Touch